This is a project I've been toying around with for a while, and while, this is NOT the only place I'll be offering voice acting spots to, this place, being that it is the only forum for Paranatural I'm aware of gets a 1 Day grace period and first dibs on their characters of choice.
Send your auditions here: xxspider.animationsxx@gmail.com
Now, to all those interested just hold on there Eager McBeaver, there are a few requirements for this.
Requirements:
A. Audio should be as clear as possible (unless your computer mic is pretty good, I probably wouldn't use that)Scratchy distorted or echoey audio will be much less likely to be accepted.
B.Audio Must be submitted for any and all Roles by April 20th, At which point all submissions are final and no more will be accepted
C. You do not necessarily have to put on a voice to voice act for a certain character if you feel as though your voice fits them.
----------------------------------------------------
Things to know:
1.First Dibs doesn't necessarily mean you get that characters voice, it means that should you meet the requirements above you simply have the first chance to be considered for the spot (If there are too many people auditioning, I'll have to listen to all the submissions to determine which fits best and has the best audio quality)
2.If you hadn't already surmised this, I'm going to be putting this all on youtube, and as such, will be handling all of the editing, background music, and whatever else is necessary.
3. If you know in the future for some reason you will not be able to perform a major/recurring characters voice, for an extended amount of time, due to a trip, or obligation, please let me know in advance.
4. You can feel free to read off your own personally lines for the current characters that you made up(not a character you made up a line you made up), and also feel free to read off any lines from any other point in the comic, the lines provided beneath each character are merely the basic supplied ones
----------------------------------------------------
This is the current cast for Chapter 1
Major Recurring Characters will likely be called on again in the future to continue to perform that character and as such are Marked with a *MRC* a charcter that is recurring but not major will be marked with *RC*, and a character that appears but rarely is marked with (rare)
Any and all lines will be provided through the pages of the comic itself rather than a script, as this allows you to read the context and altogether get a better feel for that character themselves.
*MRC* Max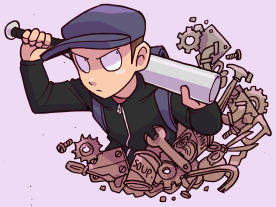 *lines:
"All you said was that we were moving to your old hometown, I hear nothing about living in a flipping 7-11!"
"That was your friend? I could have sworn he was a freshly cut red plot of grass"
*RC* Max's Dad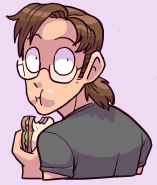 *Lines:
"You're in Mayview the town with two hills,with nothing but a pristine lake and friendly people in between"
"I got distracted playing with the cash rregister and am very sorry!"(said as a retort)
*RC* Zoey(Max's little sister)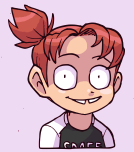 *lines:
*Gasp* "Do I get my own room?"
"You tryn'a make me mad maxie boy?"
*MRC*Johnny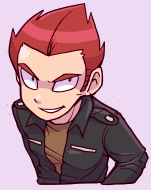 *lines:
"And then the sunovabaker comes at me from behind swingin a baguette like some kinda PSYCHOPATH!"
"Okay kid listen up. YOu just stepped on a very important face, JOHNNY'S face MY face!"
*RC* Stephen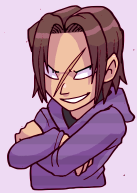 *lines:
"Who do you think you are landing on our friend like that?"
*RC* Ollie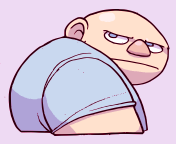 *lines:
"I dunno man, I think he's makin fun of your do' "
*RC* RJ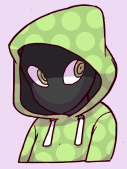 *Doesn't say anything as far as this chapter goes however he is still there*
*RC* Suzie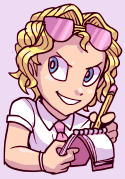 *line:
"I'll know him when i see him . . .cuz I totally jacked his file from the principals office!"
*RC* Collin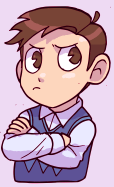 *lines:
"Whoa hey, no you're not, you're just a terrible PERSON"
*RC* Dimitri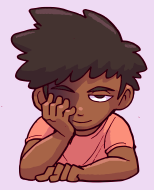 (taken by me)
(rare)Mr Garcia: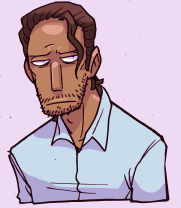 *lines: "Maxwell right? Just sit wherever"
(rare)Violet
*lines:
"Now theres a first impression you'll never live down"
*RC* Jeff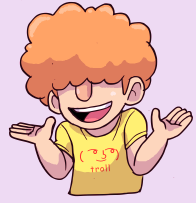 Lines:
"So then he goes into the ice cream store and theres ANOTHER shark"
(rare) Cody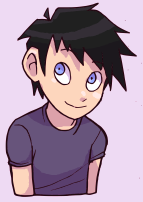 "Just a tip, Ms. Baxter looks normal, but she's secret nuts watch out"
*MRC* Ed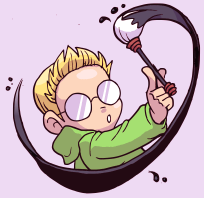 "Im hungry, and ed . . .mostly hungry"
(rare)Ms.Baxter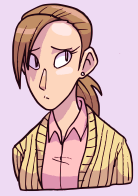 *lines:
"Okay everyone take your seats today we're going to dive into the fascinating world of long division"
*MRC* Isaac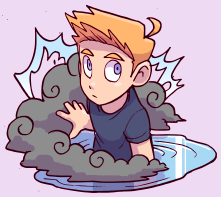 *lines:
"Huh? B-But if this guy starts to see everything , and we're not around to help him, he's gonna flip his nuggets just like-"
*MRC* Isabel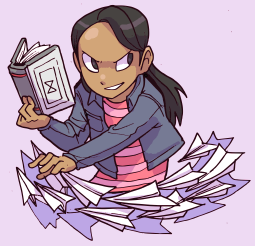 *lines:
"What? Again? Go bother Isaac"
(rare) Lisa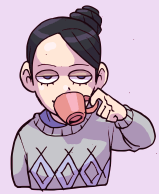 "Oh I must disagree, his gestulations alone VASTLY expanded my vocabulary you'll enjoy being up close max"
(rare) Mr.Starchman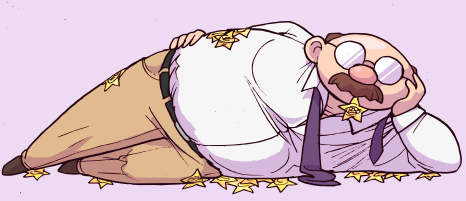 *lines:
"GOOOOOOOD AFTERNOON! Itstimeforenglishyesitis" (take no pause in that phrase)
*MRC* Mr Spender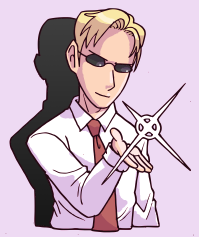 *lines:
"And how long were we aware of said spirit, without stopping it from prancing about the spectral buffet that is our school?"
And thats all for now folks, the first chapter will be most likely broken into two or three more digestible bites, around 8-9 minute videos depending on how long it runs.
Make sure to email me your submissions at xxspider.animationsxx@gmail.com